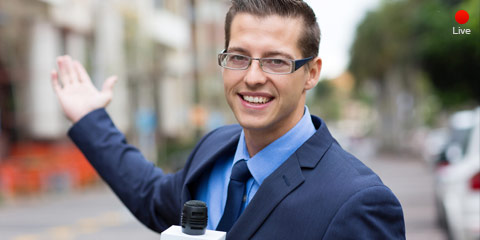 Live Broadcasting
On your web.tv channel, you can do live broadcasts with broadcast user interface(BUI) at any time and as long as you like. You just need a camera and microphone connected to your computer, stage is yours!
You can do more qualified live broadcasts with stream codes provided by our professional broadcast infrastructure. You can be a 'real' channel owner while you are doing 7/24 continuous broadcasts.
You can create your private archive by saving your all live broadcast as a record.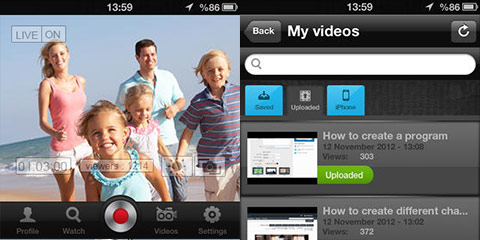 Mobile Application
You can do live broadcast , record videos and upload videos to your channel from anywhere you want with IOS and Android applications of web.tv.
Through the mobile applications you won't miss any 'moment'.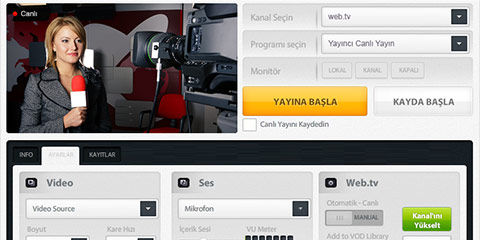 Video Sharing Tools
You can record your videos and share them on your channel with web.tv BUI just by one click.
On video loading pages, you can transfer your videos from other video sharing sites to your web.tv channel just by 'linkage' without need of your video files.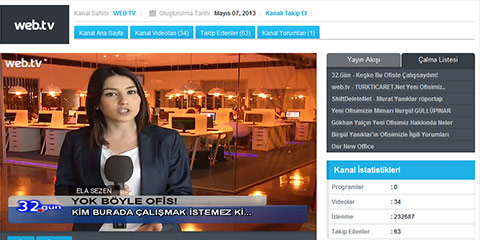 Playlist
You can highlighted videos on your channel by creating a playlist with them . You can welcome your channel visitors with the videos you selected and create an impression that you are 'on air'.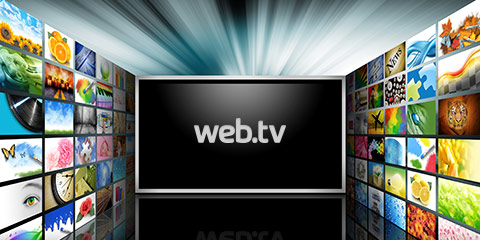 Create a Guide
You can schedule your daily, weekly even monthly guide like a real tv channel. By this way, you can inform your followers and channel visitors previously by setting the time that you are going to do live broadcast. Also you can publish your channel videos, that is programmed by day and hour interval on your channel home page.
Back to tools and promotion page